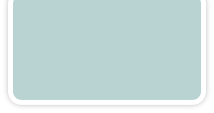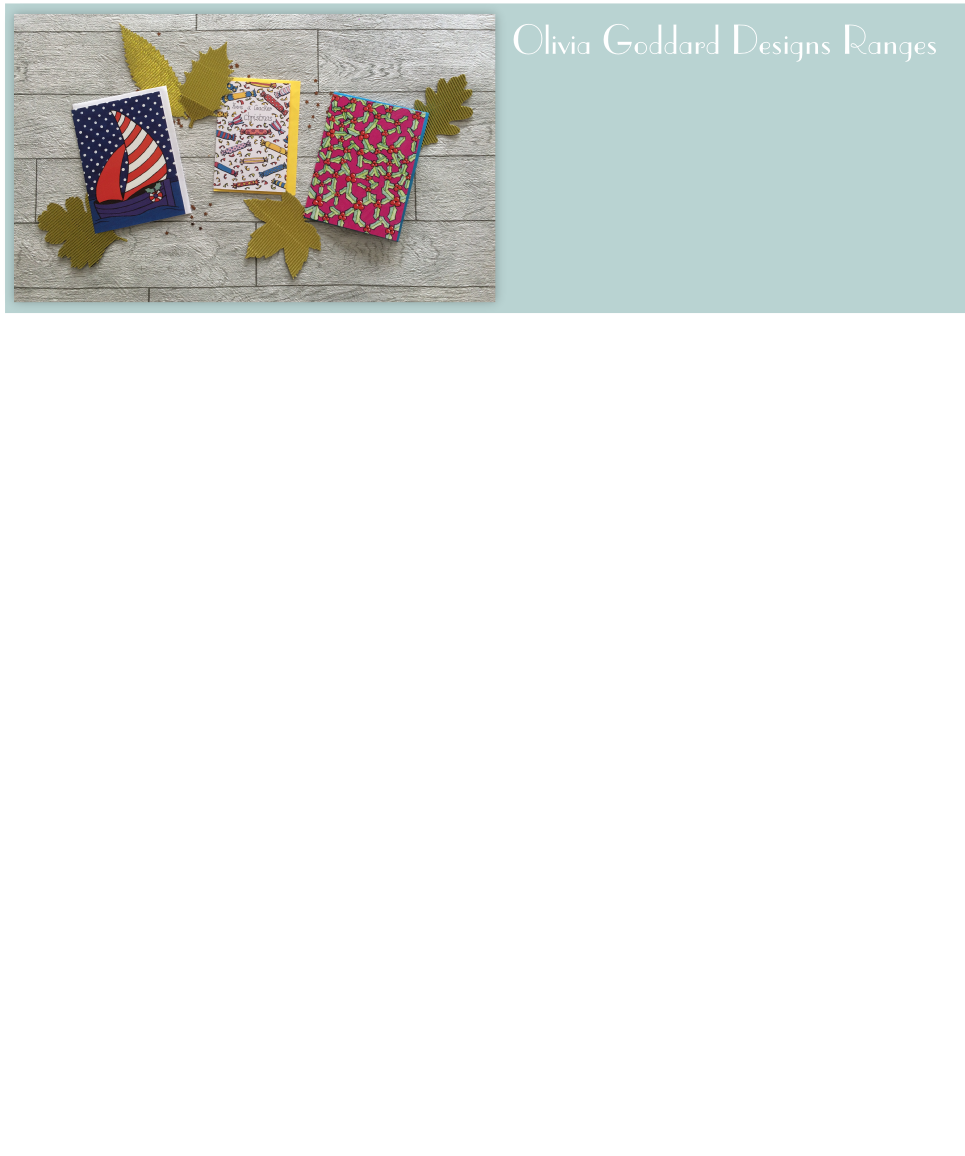 Although we originally started with our seaside "Fun in the Sun" range, Olivia Goddard Designs has grown since then to include, "Simply Country", "Zentangles", "Seaside Words", "Candy Collection", "Animal Sunset" and our new "Minis" range and occasions. All our ranges will be listed on these two pages, that is until we expand onto a third page.
The original Olivia Goddard Designs range. If your shop is based on the coast you definitely need to take a look at this range. This range contains Birthday, New Baby, New Home as well as other general occasion cards. Click on the card opposite to view the full range.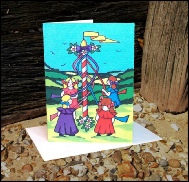 This range was designed for shops who liked our Fun In The Sun cards, and bright, bold colours, but were not based by the coast. This range also contains Birthday, Mother's Day, Father's Day and Easter cards. There are some really nice designs, especially the Scarecrows and May Pole dancers.
A range designed for shops that like to stock square cards. A plainer design cards with only words on them, if this applies to you and you would like some seaside themed cards, this is the range for you. Crabbing and Bucket & Spades have been by far the most popular so far.
Although Olivia loves to paint every now and then she likes to put down the brush and try something different, and that is how the Zentangle range came about. Draw with pens and based on repeat patterns, still colourful and bold, but a little more subtle. The shell, crab and boat patterns are really nice.
Olivia Goddard Designs also makes bespoke greetings cards, so if you have a local land mark in your town, or if you want something a little more personal please take a look at what we have designed for other companies. We would really enjoy making something just for you.
The Minis range is our newest range, the designs are drawn, instead of painted, like our Zentangles. The card size is 6" x 4", with a colour coordinated envelope, cello wrapped, printed on a lovely linen board. We like them and hope that your customers will too.